We Come To YOU!!

Please visit "EVENTS" for retreat & workshop information. Please contact us with any questions you may have about our scholarship fund and the programs we offer. THANK YOU Racheal's Rest is always looking for new ways to impact our community by helping combat all forms of abuse. Our goal includes healing for those already affected, but our ultimate hope is that prevention will be everyone's goal. While our weeklong recovery retreats at our private retreat in Cherry Log, Georgia are life changing and powerful, we realize that some of the people who need us most are unable to come to us, so we decided to go to them! We are offering Mobile Family Workshops to empower women and children to live happier, more fulfilled lives.
We believe our Mobile Family Workshops will change lives and prevent future generations from enduring the generational patterns of negative behaviors. Our desire is to reach as many people as possible with encouragement and equip them with "tools of change".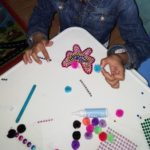 Racheal's Rest provides Mobile Family Workshops at homeless shelters and different types of children's groups around Cobb, Paulding, Fulton and Cherokee Counties in Georgia. We also have additional programs designed for church settings, boys and girls clubs, schools, and any other facility where abuse may NOT be an issue. We will "tweak" our program to meet the needs of our audience, whether they are dealing with loss and abuse or life skills of boundaries, developing personal identity, finding purpose, etc.
Our head Mobile Family Workshop facilitators are Dr. Karen McDonald and Chi Mathias and our workshop volunteers will vary.
Mobile Workshop for Women:
Karen's class time for Women's Workshops include a psychological explanation of how abuse impacts the individual. They look at codependency, toxic relationships and relationship skills while learning how to manage strong emotions and overwhelming situations. The women's program guides the ladies through seeing the messages they have believed, both good and bad, about themselves over their lifetimes. As they take a close look at their past, present and future, the leaders help them see a brighter future with a God who cares about them and has a plan for their lives. Chi will help women take a look at their past and present reality and show them how to achieve their future hopes and dreams. Through a variety of experiential activities ladies have the opportunity to process old hurts and take an honest look at their present reality. They let go of non-productive habits and hang-ups as they look forward to their written goals or future dreams. Chi Mathias gives her personal testimony of domestic violence and is a beautiful picture of God's redemptive power. She has a gift of singing and with her beautiful voice leads the group in music and worship time. This helps ground ladie
s in their spiritual lives and come to understand God as the loving, caring Creator He is.
Mobile Workshop for Children:
Our children's workshops include story time with a book relating to the topic we are covering. The children also make a craft reinforcing the lesson for the day. There is discussion time wherein children are free to add their ideas or process their own experiences in a supportive environment. Add in songs and movement therapy and the program is complete.
Karen McDonald has over 35 years of experience working with children of all ages. She draws on her experience and love of children to engage them in activities that are fun and educational. Ms. Jessica King assists her in providing the children's workshops. Jessica is a school nurse with an education in psychology. She has a heart for children and a ton of patience.
Children learn how to handle their daily stresses, whether it be bullies at school, struggling academically, difficulty making friends, or the issues that brought them to their current living conditions. Often this involved leaving an abusive home or the death of a family member who was also the provider. They learn to handle strong emotions, how to self-sooth, the best ways to deal with worries, affirmation statements and the power of positive thinking and prayer. Some of the topics we cover are:
Feelings & Boundaries
Self-Esteem
Anger & Worry
Staying Safe & Abuse Proofing
Managing Emotions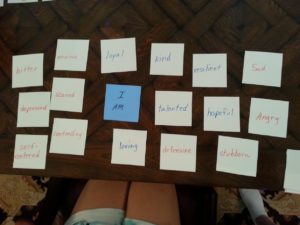 These workshops can range from an hour program up to four hour programs. They can be scheduled once a week or you can schedule these workshops during the summer months at 4 hours per day Monday through Friday. You see, we are here for YOU and will work around the many different schedules that are presented to us.
If you are interested in us coming to your facility, please reach out to one of our team members and we will be happy to answer questions, discuss availability and move forward to help bring hope and healing.
Interested in becoming a volunteer at our Mobile Family Workshops? Fill out the "Volunteer Form" and we will contact you about how YOU can join the fight against abuse!