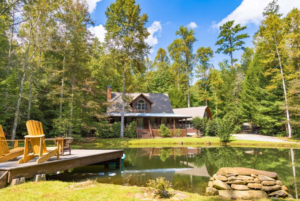 CLICK HERE for more photos, details and information on HOW to rent Racheal's Rest: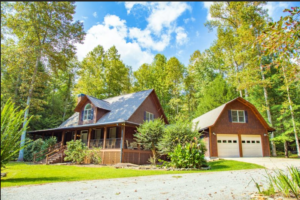 Racheal's Rest is not only home to our 5-7 day retreats and our 1 Day Workshops but it is also our main source of "income" to support our efforts.
When we are not using Racheal's Rest to help survivors of abuse you can RENT Racheal's Rest's gorgeous waterfront cabin to enjoy time with loved ones, friends and even plan your own church or social retreat!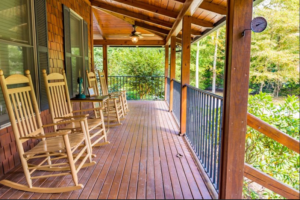 Racheal's Rest is a private cabin on 4.5 acres nestled in between Blue Ridge and Ellijay in the North Georgia mountains. Racheal's Rest's cabin is on Fightingtown Creek, in Cashes Valley, which is very close to the Cohutta Mountain Wilderness Area, USFS, Adventure Trail Rides for Horseback Riding, Blue Ridge Canopy Adventures, and Lake Conasuaga.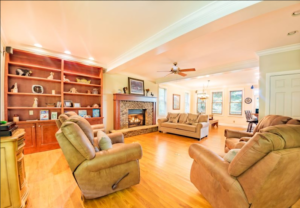 Racheal's Rest sleeps 11 with every guest in their own bed! We have 3.5 bathrooms, a covered grilling area, a hot tub, a peddle boat in our pond and a HUGE front porch with 12 rockers just waiting for you! I could go on forever about what we love and can offer you at Racheal's Rest but I will stop and let you click on the link for more information.
Racheal's Rest does not handle any of the "renting" process so please contact the wonderful Georgia Mountain Cabin Rental company direct  to book Racheal's Rest: