Event Start Date

October 1, 2017

Event Location

2100 Ray Moss Connector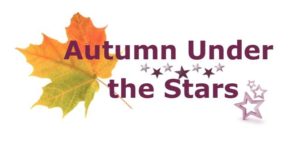 Enjoy our mobile/silent and LIVE auction with the very best authentic New York Sicilian Italian Johns Creek and Alpharetta has to offer including organic meats, produce and sushi grade salmon while offering many gluten free options in a social setting that feels like home and is a and fun place to eat. Mari's Cucina Executive Chef will selecte 7 flights of wine to take you on a flavorful "Tour of Italy" and paired each wine with a small plate to bring out the exquisite flavors. In addition to supporting Racheal's Rest at our Fundraiser event, we have also selected house wines and receiving wines for the evening that will provide a portion of proceeds to breast cancer research.
---
IMPORTANT!! Racheal's Rest is NOT closing event registrations for the 3rd Annual Autumn Under the Stars on because people are still making dinner reservations! WHOOT!
Gonna be a GREAT night! JOIN US!