I wanted to give you a glimpse into Racheal's Rest's week-long recovery retreats. The information provided below is "just a taste" of what we do at Racheal's Rest's restorative retreats. If you, or someone you know, has been the victim of sexual abuse, sex trafficking and/or domestic violence issues, contact us today to get more information about Racheal's Rest programs to begin your journey to emotional health.
Our Property
These are some views of our property in Cherry Log, Georgia. We are located between Ellijay and Blue Ridge. When we are not using the cabin for our retreats, it is on the rental program for the general public as a vacation rental. Please check out this link for more photos and consider renting Racheal's Rest for your next get-a-way. The profits help us maintain the property.
You can rent Racheal's Rest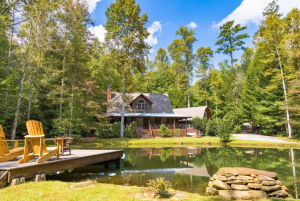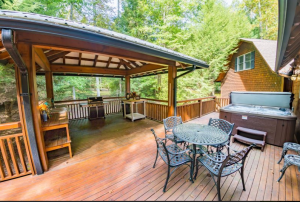 The Therapeutic Value of Animals
At one of our retreats, we had a lady who was not connecting to us, to others or to the material. Although not a part of our usual routine, I decided to visit an apple orchard that had a petting zoo during our recreation time. The transformation in this young lady was magical. She connected with the animals and drew us into her excitement over the bunnies and baby chicks. From that moment on, she began conversing with the other ladies and gained what she needed from the retreat.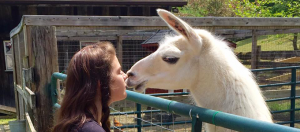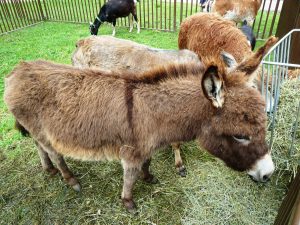 Our Chef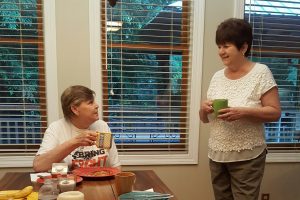 We want to thank our wonderful cook, Reba King, for volunteering to have our meals prepared each day. She was a beautiful asset to our June, 2018 retreat week. Besides cooking our food, she doubled as handyman, or should I say "handywoman" to unlock a door and cleaned up a bathroom after a plumber left it in a very messy condition. She waited at the cabin to deal with that same plumber so we could continue with our recreational program. Reba, your parting prayer for all of us meant so much to the ladies as well as the counselors.
Please consider donating to our scholarship fund. Your generosity will help bring hope and healing to abuse victims though retreats, individual and group counseling. It is only through the support of people like you that we can provide the care our clients need and deserve.
Thank you,
Dr. Karen